Step 1 of 2: Choose a LiveIt! Service Plan
The LiveIt! Patient
Education System

Only
$49/month
Your LiveIt! Basic Education System includes: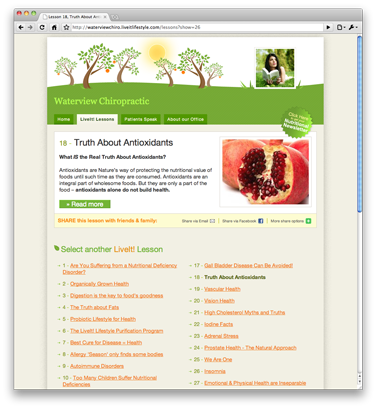 "

My LiveIt! Patient Education System has helped me educate my patients about the powerful, health-building effects of whole foods and whole food concentrates! My patients know what to do and how to refer!

"
Your first 1,000 Education Reminder Cards are included with SIGN UP - TODAY!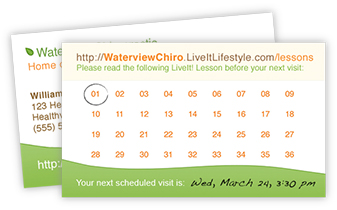 LiveIt! Education Reminder Cards make it easy to complete each patient visit with nutritional education. They're simple to use, and very effective!
Hand your patient a card with a LiveIt! Lesson circled to read at home.
Your patient reads the Personalized LiveIt! Lesson at your LiveIt! Web Module.
Staple another card to the patient's file to track their LiveIt! Education history.